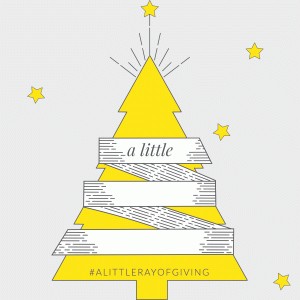 Ray White Rural Toowoomba are so happy to have joined with Toowoomba Youth Service to help make a difference by raising much needed necessities for children and young people in our community.
Traditionally our Christmas gift drive "A Little Ray of Giving" has focused on the donation of toys however this year we are excited to provide a list of items that would be the greatest benefit to those in need….
For Primary and Secondary school children:
School Backpacks (age appropriate)
Lunch boxes (age appropriate)
Drink bottles (age appropriate)
Glue sticks – blue for primary schoolers
and clear for secondary students
Colour pencils (12 pack)
Rulers (wood or plastic)
Pencil cases (giant/jumbo)
Erasers
Single-hole pencil sharpeners
Document wallets
School scissors
Pack of lead pencils (12)
Packs of highlighters
For Primary school children only:
Recorders
Felt pens/textas (12 pack)
Crayon packs
For Secondary school students only:
16gb USB memory sticks
Staplers – mini 26/6 with staples
Hygiene Products (new and unopened):
Roll-on deodorants – male & female – (no aerosols please)
Shampoo
Conditioner
Toothpaste
Toothbrush
Tissues – mini packs
Combs or Brushes
Soap or body wash
New underwear and socks for teenagers
Items can be dropped off to our office from now until Wednesday 20th December 2017!
A little bit about Toowoomba Youth Service…
This year, Toowoomba Youth Service celebrates 35 years of making a difference and changing lives in the Toowoomba Region. They support at-risk children and young people to lead meaningful lives and participate as valued members of the community addressing issues such as child protection, youth justice, establishing support networks, emergency relief (eg, food & hygiene products), youth crisis housing, youth mental health, and family relationships. In 2015 Toowoomba Youth Service amalgamated with United Synergies – a Queensland-based not-for-profit association, which is dedicated to making a difference in the lives of others who need it most. Services and programs across the entire organisation fall under 5 main areas: Mental Health, Child and Family Relationships; Education,Training and Employment; Homelessness and Support After Suicide.
Want to know more?
Please get in touch with Rebecca Cosgrove & Melissa Peters our Community Engagement Co-Ordinators on 07 4688 4400 or email rebecca.cosgrove@raywhite.com or melissa.peters@raywhite.com